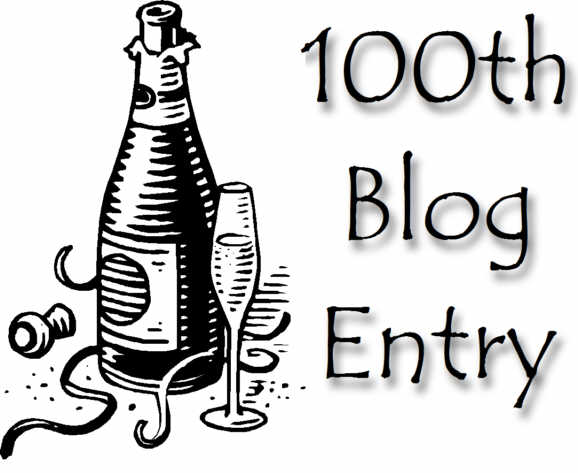 This is the 100th post on the Communicate Science blog. From some rather shaky beginnings back in September 2009, we've finally made this minor milestone!
Back at the start of May, I did a highlights post for articles published before that date. You can check it out
here
.
As I've reached post 100, it seems appropriate to dig out (what I think are) the best of the posts since May. If you're new to the blog (or not so new) you might enjoy having a look back.
If you're not already doing it, you should
follow Communicate Science on Twitter
for the latest news and articles. You can also subscribe to the blog by using the gadget to the right.
HIGHLIGHTS
At the end of May, the results of our Science Photo Competition were announced. View the winners.

May was also the month when Craig Venter announced his lab had created a "synthetic" microbe. We looked at the story and the media reaction here.

In June, Anti-GM campaigners were told that they can't have it both ways in this post on GM potato trials.

We also launched our occasional series on Culture & Science with a poem by the Irish poet Paula Meehan. Read it here.

A European poll found that 55% of the public wanted scientists to communicate more. The results of the survey were discussed here in an article which also appeared on guardian.co.uk science blog.

I've had some excellent feedback on the article about the noted Irish artist, writer and naturalist Robert Gibbings. If you missed it, you can read the article in full here.

Plenty of feedback too on this guest post of the FrogBlog which dealt with biology at leaving cert level.
That's just a handful of the articles since May. Feel free to browse throught the rest.
If you enjoy an article, or if you think an article is totally off the point, feel free to contact me. We love feedback here at Communicate Science!